I'm not sure if this warrants a post or not, but man flu and extreme tiredness can do strange things to one's mind.
If you look over to your right, you will see a speldiforous blue banner containing a guy whose divorce papers just came through.
Said guy hasn't really got divorced, that was a joke.
He's actually really happy because he just watched a video that showed him how to make $233 a day by smashing all the rules.
He hasn't really watched that video, but that's not a joke, it's an assumption.
He's a stock photo man.
But I don't think you are supposed to believe the guy has watched the video, or even knows what the internet is, he's just filling a bit of space on the banner.
His eyes are far too blue and his teeth far too white.
He's also far too happy, nobody can ever be genuinely that happy, and that's coming from an 85% moderately happy guy.
But yes, it's a banner advertising a make money online product, and since everyone has now developed a conscience (noun – the inner sense of what is right or wrong in one's conduct or motives, impelling one toward right action) we've decided they are all pure evil, right?
Well not really, you can't tar everyone with the same brush. I'm from Yorkshire but I have never once had sex with my cousin, please don't tar us all with the same brush.
The banner to your right is advertising a product called "Instant Internet Lifestyle" by Lee "CRIPES!" McIntyre.
I can't say as I'm overly keen on its name, but the product and the person behind it I can vouch for, and that's why I'm promoting it.
Side-note – Other people vouch for it as well.
Lee is different to other "Marketers" because he actually is a Marketer – BOMBSHELL!!
Not only does he show other Marketers how its done, he works with businesses and individuals not in the IM world, he practices what he preaches.
He isn't another "Marketer A" that runs a business purely by showing "Marketer B" how to "do stuff" in exchange for $x7, and then "Marketer B" returns the favour to "Marketer A" and they keep swapping money (usually contained the digit 7) between them and patting each other on the back until their hands are sore.
So yeah, that's why I'm promoting it.
If you want to check it out, that'd be dandy – and try clicking on the stock photo man when you do click the banner, if you imagine it in your mind, he'll make a noise when you click on him. If he makes no noise, your imagination is rubbish.
Just a quick post for you today regarding John Thornhill's
Masterclass coaching program. If you head on over to the sales page
today, you'll notice John has added some payment plan options, so
if the lump sum is too much, these will be great for you.
BUT…..
DON'T take advantage of the payment plans before emailing me, I
*MIGHT* be able to do a cheaper deal for you. That's all I dare say,
but "nudge, nudge, wink, wink", contact me for more details – nothing
like a cryptic post to start the day off 😉
My bonuses are also still live, so if you want a discount, and all
of my bonuses:
http://johnthornhills.com/marketing_masterclass/bonuses.php
Just use the contact link at the top of the page to get in touch with me.
And all of you that are asking if I'm going to get an iPad? I'll just wait till
they come out with a sleeker version… the iTampon 🙂
Regards,
Dan
As promised, I come with details of bonuses! Not just any old bonuses either, you wont find these John Thornhill Marketing Masterclass bonuses anywhere else, they are totally unique and exclusive to me.
You'll probably know that most bonus packages will consist of some resale rights products, with a jazzed up sales page, free of charge, you may even get some PLR articles and 10,000 free pats on the back….but YOU SHOULDN'T CLAIM THEM.
Not if you are planning to take on John Thornhill's Marketing Masterclass program anyway, and here's why.
You are going to be taking part in a 36 week Coaching program, where you'll have various tasks to undertake along the way. Each task will require you're effort and concentration, you wont have time to look at your bazillion free eBooks and PLR reports, never mind do anything useful with them!
That's why my bonus is totally different, it's not just some random resale products thrown together at the last minute, this bonus is designed to complement John's Masterclass course. So you'll be taking the Masterclass course, but you'll be using my bonus package AT THE SAME TIME!
Allow me to explain in graphical form: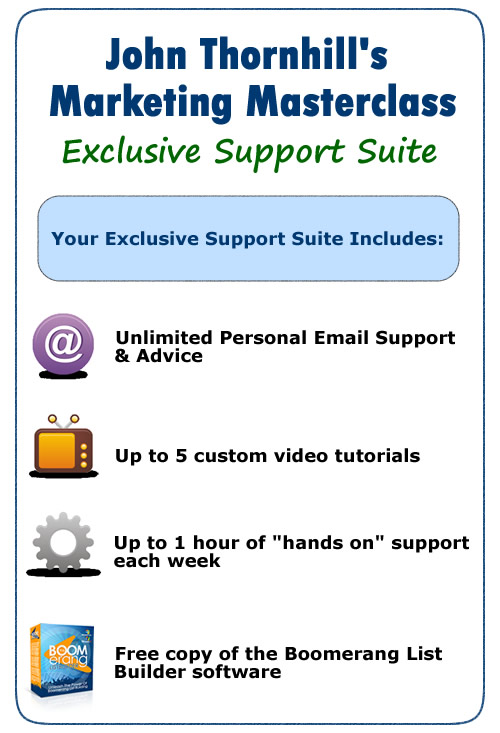 I should have been an artist…..or maybe not :-/
Allow me to explain a bit more about the bonus.
The bonus I am offering, is an extra support package that will be used as you go on with the coaching, that's not to say you don't get support from the actual coaching you – YOU DO, and you get lots of it, but there are times when you may get an answer, but you still aren't 100% sure what to do, or you still need more advice, or simply a 2nd opinion, and that's where my bonus comes in.
Remember that I have full access to the Masterclass Program, and have worked with countless students who have taken then course in the past, so I know the course like the back of my hand. I'm also a professional, fully qualified, "tech guy". Don't believe me, take a look at the image below: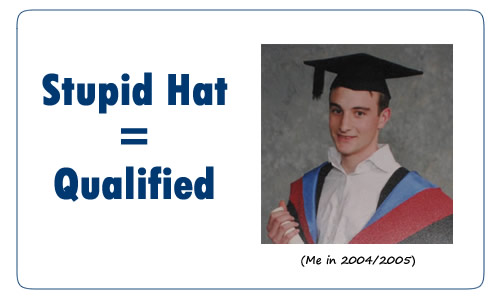 Here's what each section of my "Support Suite" is all about.
Unlimited Personal Email Support & Advice
This is the most popular support option (or it has been when I've offered it in the past).
I'm offering you the chance to get me help and advice via email, for the full duration of the course. If there's anything you don't understand, need clarification on, or just need some general advice on a certain part of the course, drop me an email and you'll have a response within a few hours.
Any of you who've emailed me for support in the past, know that I deliver!
Up To 5 CUSTOM Video Tutorials
This is going to be hugely popular, I can sense it!
During the course you may run into some annoying technical thing that you just can't get right, it may be that you are having trouble positioning an opt-in form in the header of your blog, or you just can't get the formatting on your sales page right, but you really need to know how to do it!
All you need to do is get in touch with me regarding the problem, and you'll get your video own video tutorial, where I show you exactly what needs to be done to rectify the problem, and how you can solve it yourself in the future.
These video tutorials are created on request, and are EXCLUSIVE 1 to 1 videos, nobody else will have access to them, only the person that requests the video.
Hands On Support
I'm also offering a full hour of my time each week, for "hands on support".
This allows you to take advantage of my experience of all things technical. All you need to do is get in touch and say:
"Dan, Why is my blog throwing up a 500 Internal Server Error message, can you fix it, my head is going to explode."
And my response will be:
"Hi Billy-Bob, I've fixed the problem for you."
Of course, you can contact me to fix any problem that requires some "hands on" assistance, it doesn't have to be a 500 server error, but you get the picture. The hands on support allows you to contact me 24/7 to fix any issues you run into, this covers absolutely anything in the course – hosting, email, mailing lists, sales pages, html, css, and so on.
So in total, you've got my "hands on" service for more than 36 hours, if you were a business, and were paying for my "hands on" help, it'd cost you £1,800 (£50 an hour), but you are getting it for free, so take advantage of me 😉
Free Boomerang List Builder
This is ONLY AVAILABLE IF YOU WILL ACTUALLY USE IT.
I wasn't going to give away a copy of the BLB, but figured it would be a bit mean if you really did want a copy and I didn't throw it in, but I'm only going to give it away if you are actually going to use it, I don't want it to turn into any of those other products that you've got sitting on your hard drive that will never see the light of day.
If you feel it'll distract you from the course, then I'm happy to hold it back until after the course has finished, and give it to you then.
So there you have it, full details of my bonus offer. I can't decide if I'm stupid for offering so much of my time or not, but I'll just have to see how it goes. If I get too many takers then I may pull the offer – there's only so much time in a day, so please do get it whilst you can.
Here's how to claim:
1. Join John Thornhill's Marketing Masterclass program by clicking here. <—— You MUST click that link, if you don't, you may not be eligible for the bonus (It launches on Tuesday, January 26th 2010)
2. Forward your receipt to: helpdesk@elpassoenterprises.com
Or use the "Contact" link on this page – they both come to the same place 😉
3. I'll then send you all of my contact details where you can get hold of me, the contact details are exclusive to this bonus, and all come directly into a priority inbox, so you get right to the front of the queue – no waiting for a response.
I think that's got everything covered, all that's left is for me to do, is to nudge you towards my Marketing Masterclass resource site if you need more information on the course:
More Marketing Masterclass Info
And do please leave a comment if you have any questions.
Regards,
Dan
Thanks for all the comments regarding my last blog post (the MPW video demo thing), I'm glad to hear that so many of you liked the video, and also liked the look of the product. As such I'm going to "roll" with the launch – I only ever do this with products that you express a strong interest in, and this certainly seems to be one of them!
So to get the ball rolling (don't ask me where all these "roll" references are coming from…maybe I need a sandwich?) I've teamed up with John and Dave to offer you a ton of bonus items.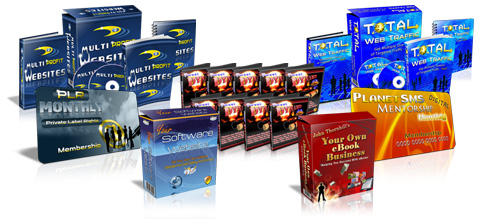 Now before I send you to the page with all the details, I will point out that these bonuses have been put together by the creators of multi profit websites – John Thornhill and Dave Nicholson, and they've given each affiliate a set allocation of bonuses to offer, so don't be surprised if you see these bonuses floating around on other pages, there's nothing fishy going on 😉
But anyway, you can check out all of the bonus items that are available by visiting the site below:
Click here to view my Multi Profit Website Bonuses
Full details on how to claim the bonuses can be found on my bonus page, and can be claimed as soon as you purchase MPW . Although do remember that MPW will launch on the 27th October, so there are still a few days to wait before you can get your hands on them!
There's also a very good free report that will keep you busy until the 27th if you head on over to the MPW website right now, as far as I know it's going to be available until the 27th and then replaced by the sales page. So if you fancy getting your hands on the free report, click here to go to the MPW site, and the free download is located to the right of the little and large video!
Let me know if you have any Q's!
Before I get into it, let me just point out that I've taken this article directly from an email I sent out, but I know a lot of you are on the RSS feed rather than the mailing list so I'm posting it here as well…just ignore any references I might make to "the email" 🙂
I'm going to tell you a really cool story about someone who started marketing at around the same time as me, he's actually a few years younger than me as well so he must still have been at school when he started. (I was in college)
He's from the UK (like me), he's called James Penn and he is currently a full time University Student studying* Psychology, which isn't anything out of the ordinary for a 19 year old guy, but here's the cool bit.
He hasn't put his marketing business on hold, he is actually running a full time business whilst studying* at University.
So how does he manage to do this?
Well, he tends to work in different niches to me. I'm into the marketing and hosting niches, while he's into anti-aging and stretch marks…must resist the urge to make a joke!
In these "underground" niches he specializes in creating products and building targeted opt-in mailing lists.
By building these mailing lists in all the different niches, he is able to promote related products to the niches whenever he needs more drinking money….sorry – study books.
As an example, he needed to do some revision for an exam that was taking place the following day, but before opening up his revision books, he spent 15 minutes writing an email promoting a membership site in the niche. Four hours later after he had finished the revision, he returned to his inbox and discovered almost $1,000 in sales – that's one way to pay off your student loan!!
And that's just in one niche; he is using his targeted niche mailing lists to put himself through University!
The methods he uses to build these lists are what makes him stand out from the crowd, he doesn't just rely on the tried and tested formulas for list building, he actually looks at different methods, THINKS ABOUT THEM (there's a plan!) and then makes them better – it's a simple idea but be honest, how many of us actually do this?
Like any good marketer, he knows when he's onto something that works, and like any good marketer, he knows you can make a very tidy amount by selling the details…come on, we all know how it works by now 🙂
Thankfully though, beer is still quite cheap at his University, so he hasn't given it a home study course price, he's going to show you exactly how he builds these highly targeted mailing lists for just $10.
And by my accounts, you should be able to buy 2 pints of beer for $10 from his University bar, and he aims to sell 1,000 of his guides….I'll let you work out the rest of it 😉
So if you are looking for different ways to build your mailing list, or if you already have a good sized list and just want to get some fresh ideas, then do check out his report, it's a steal at just $10!
http://elpassoblog.com/recs/james_penn.php
And before signing off, I would like to mention I'm not being serious with all the drinking stuff, I'm being very stereotypical and tongue in cheek – James is a top guy, and certainly isn't a "layabout" student 😉
Thanks for reading, and as always let me know if you have any questions.
Dan
*Drinking and hitting on girls