Bye Bye Haley
Haley has vanished *unhappy face emoticon*
Shortly after the poop hit the fan, Haley decided she'd sold enough copies of Stripped Down Profits, and she pulled it from the market.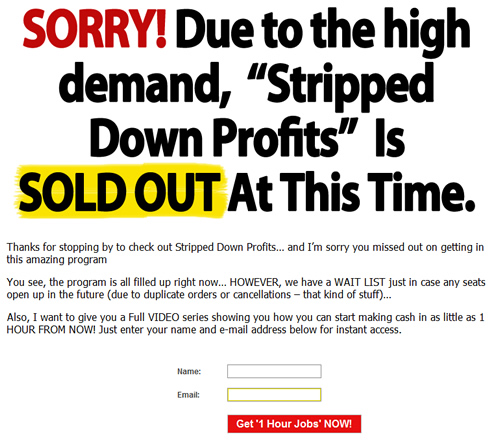 Quite upsetting really, think of all those poor souls who will miss out on that amazing 1 click software that will make them up to $237,729 per month, they are the people I feel sorry for, they are going to have to resort to, god forbid, doing some work.
I wonder if Haley really did decide to pull the product off the market because she sold out, or if there was some other reason. Normally someones word would be enough, but after getting my heart broken by Haley Milano I'm still not sure of her.
So I'll bring up the sales page from the Bing.com cache and try to order via the order link, which I just happen to have here:
http://strippeddownprofits.com/dlg/sell.php?prodData=cb,1
*sigh*
She broke my heart for a 2nd time, when will I ever learn:
"IMPORTANT!
This product is no longer for sale or has been disabled due to a terms of service violation This product is no longer for sale or has been disabled due to a terms of service violation"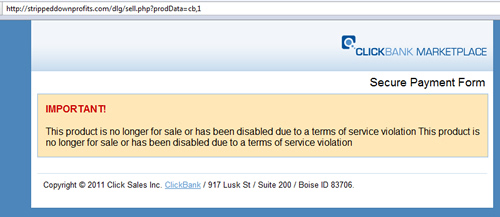 Maybe Clickbank actually got a conscience and realized that selling a product using nothing but lies might be, I don't know, a little bit illegal?
Or maybe Haley got Clickbank to close the account on her behalf.
Make your own minds up.
And before I move on from Miss Milano, here is something to remember her by.
Was The Sales Page Really That Bad?
Yes, it was.
If any of you are glutens for punishment, you can view a full copy of the controversial sales page by clicking on the image below.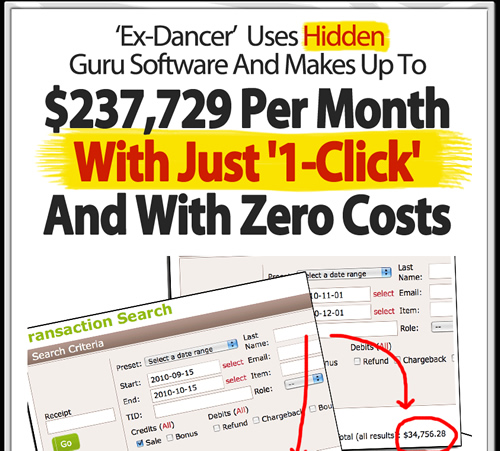 Love Always,
Dan "Still on the Market" Thompson
Receive Free Email Updates When A New Entry Is Posted. Join Them!
Comments
14 Responses to "Bye Bye Haley"
Speak Your Mind
Please do feel free to leave a comment, I read them all...

and oh, I'm sure you don't look like a monster, so why not go get a free gravatar so a pic can be displayed with your comment!