It's a while since I've posted some pictures on here, so I decided to go out today and do some snapping.
The snow fell around 24 hours ago, but it's been so cold that it hasn't melted, so all of the local roads are covered in ice! More snow is forecast for tonight, so who knows, maybe I'll be getting the camera out again tomorrow 🙂
And before any of you ask – Yes, it was as cold as it looks!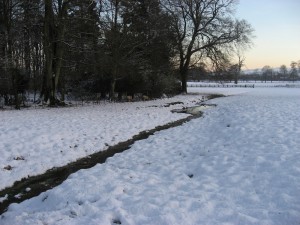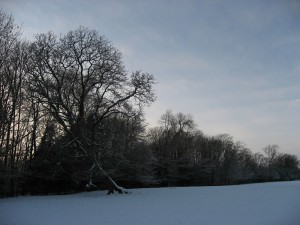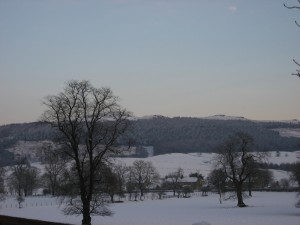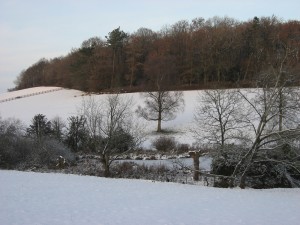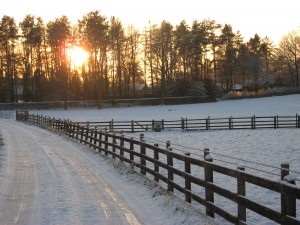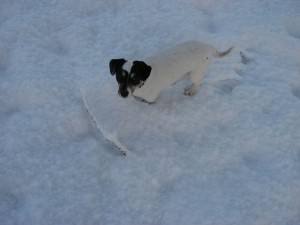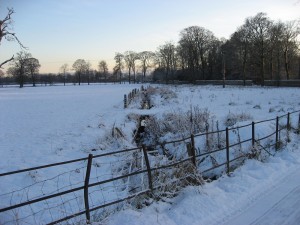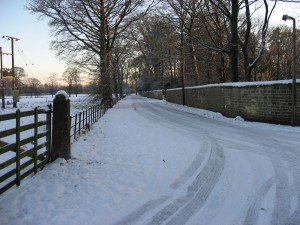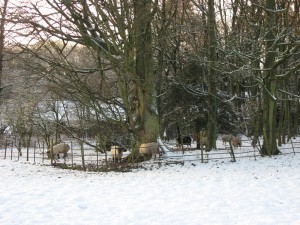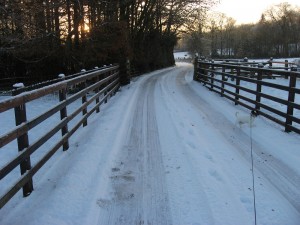 Long time readers will know that I liked to have a good old moan about my office desk and chair. You'll be pleased to know that on Tuesday, my new Desk and Chair finally arrived!
It took 6 hours of flatpack hell, but I eventually got everything up and running and you can see the difference below.
The Old: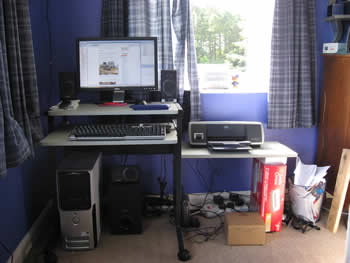 The New: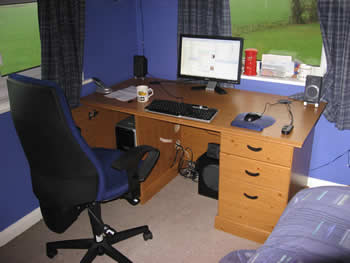 The new one set up is great, I actually have somewhere to put my legs! 😉
The only downside came when I stepped back to admire the work and tripped over the printer that was still sat on the floor behind me – I had forgot to find somewhere on
the new desk for the printer to live 🙁
Here are some pictures I took at the Horton Gala 2007, it took place on the 2nd June. Apologies for the smallish pic size but I am tyring to keep the page loading times to a minimum!
Two men wondering if they had got the wrong day: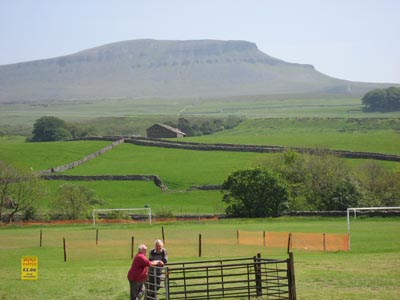 It's ok, two cars have now arrived. One containing an oversized umberella: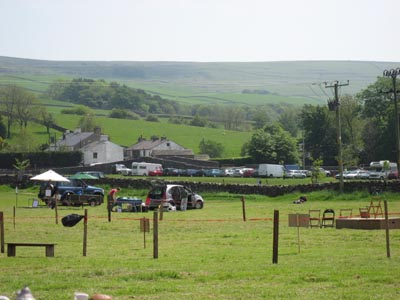 Spot the traditional coconut shy and ice cream van: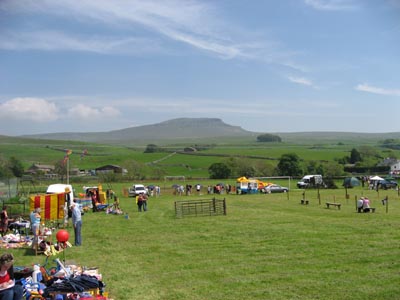 The big hill (Penyghent) that the fell runners will be running up: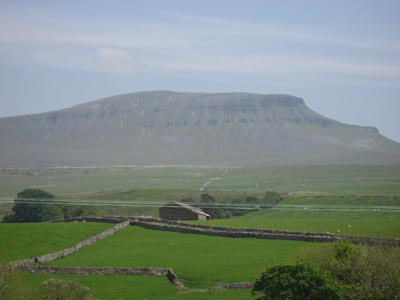 A woman dressed as a yellow duck, desperately looking for some water: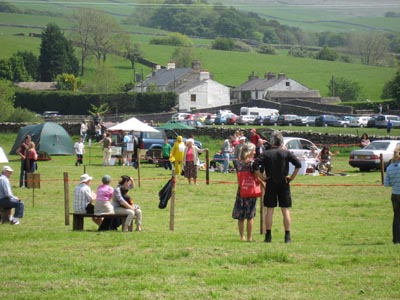 A fancy dress parade, where parents get to dress kid's up in decorated prams and boxes: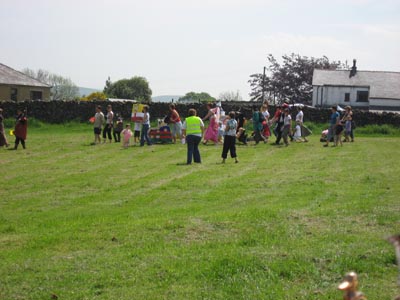 Why you should never wash your hair using Hortons water supply: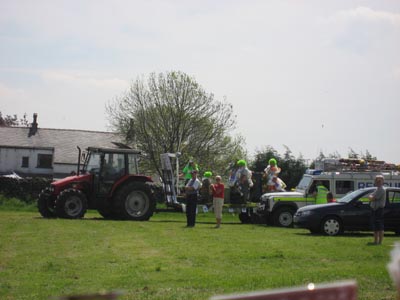 Duck woman still in search of some water: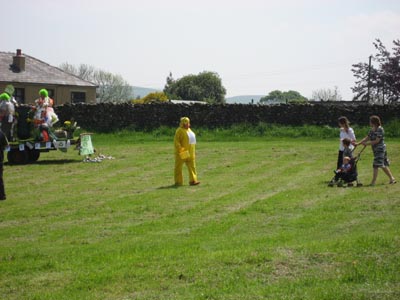 A bird of prey sat on a roof: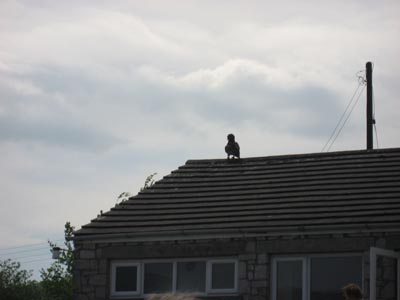 Same as above but including man with comb-over: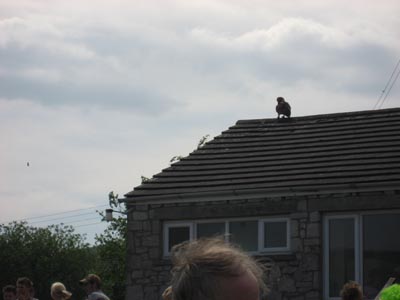 I have no idea what I was trying to take a picture of: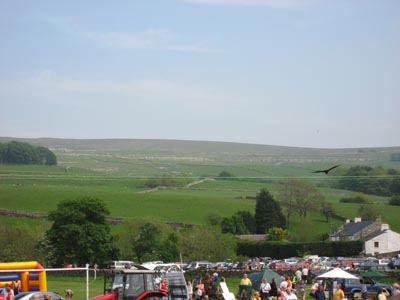 A woman dressed in tin cans and plastic bags…..it takes all sorts: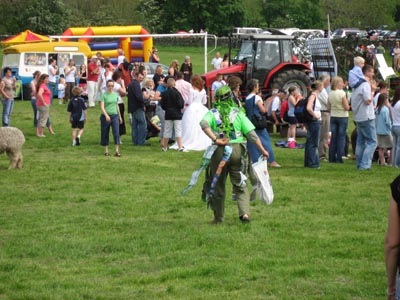 A vuture flying towards a man with a very hairy back: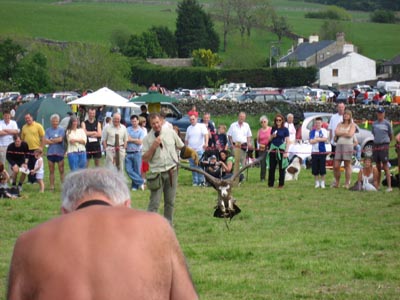 The vulture contenplating the next move: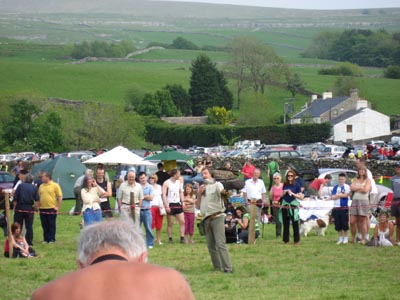 The vulture goes in for the kill, possibly needs some hair for its nest: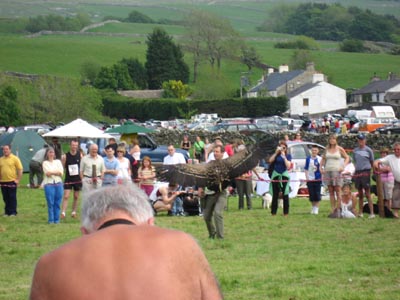 Another bird, possibly an eagle?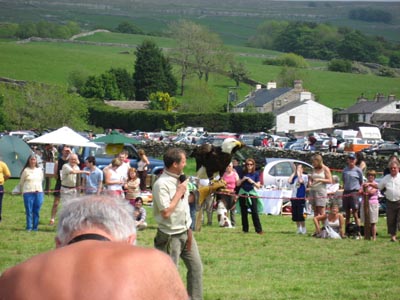 Fell runners about to set off: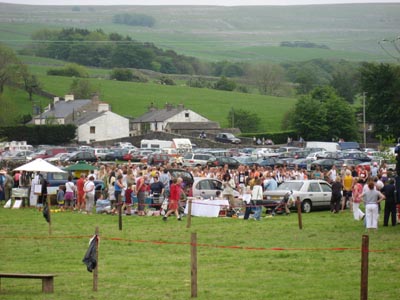 And there they go: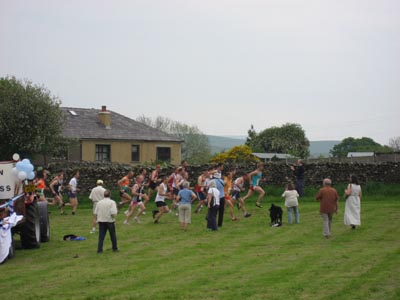 And a bit more: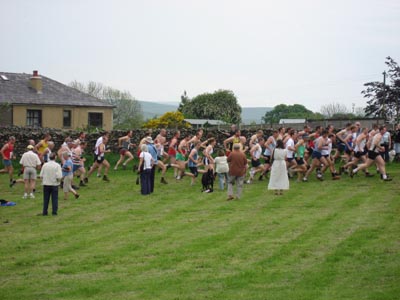 And the stragglers at the back: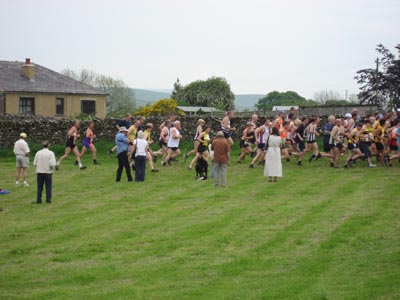 Some strange creatures: (The ones in the pen)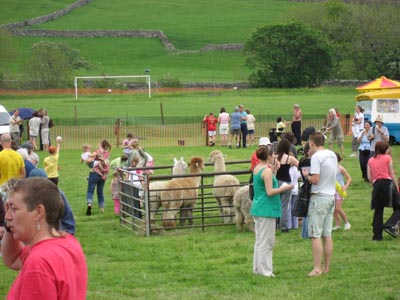 They are called "Alpacas"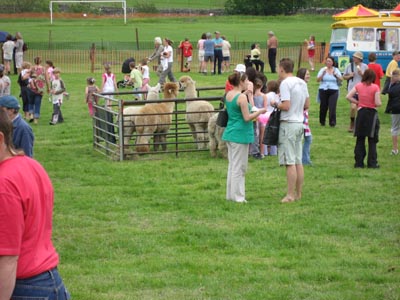 I may have the spelling totally wrong, they look like Lamas…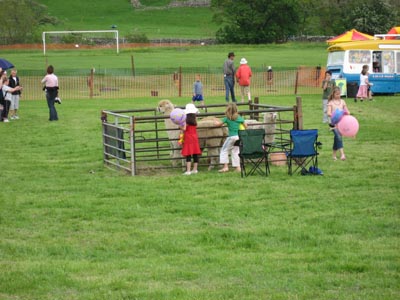 Cheeky: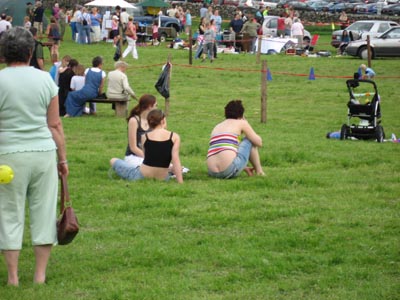 Duck woman still looking for water, she'll find nothing in there apart from tasty cakes and soft drinks: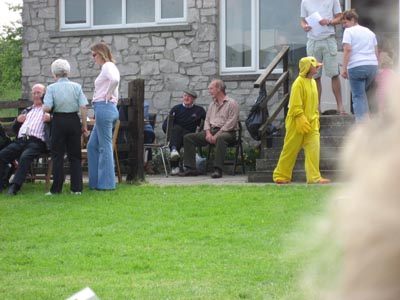 That brings to an end my pictures. I have been told that the duck woman did eventually find some water.
I noticed that the pictures section was quite slim so I have added some Free Landscape Wallpapers for you to try out.
These are all pics that I have taken myself, the location for all of the pics is in the Yorkshire Dales (UK).
I am making the pictures available for free but if you do decide to use any of them as your desktop wallpaper then I would be very greatful if you could leave me a small donation to help pay for the bandwidth!
I wasn`t planning on having a big pictures section but I really wanted too see how long Imageshack would store my pictures for. So this seems like as good a way as any!
These pictures were taken by me, today. As soon as I started snapping it started to rain so I only managed to get a couple of half decent pics!
Both of the snaps were taken in a top secret location in North Yorkshire, England. If anyone can guess where it is I may even give you a prize!