Horton Gala 2007 Pictures
Here are some pictures I took at the Horton Gala 2007, it took place on the 2nd June. Apologies for the smallish pic size but I am tyring to keep the page loading times to a minimum!
Two men wondering if they had got the wrong day: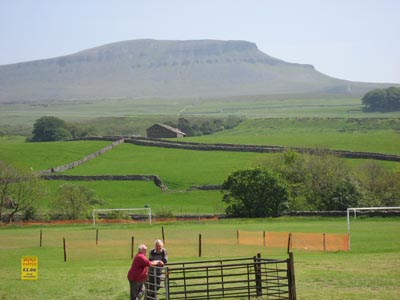 It's ok, two cars have now arrived. One containing an oversized umberella: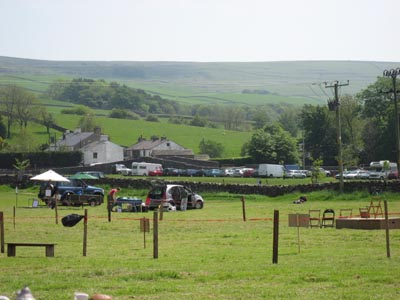 Spot the traditional coconut shy and ice cream van: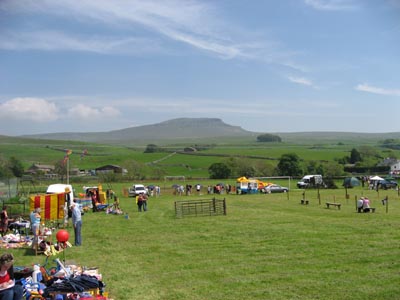 The big hill (Penyghent) that the fell runners will be running up: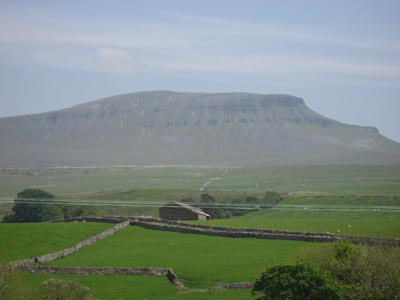 A woman dressed as a yellow duck, desperately looking for some water: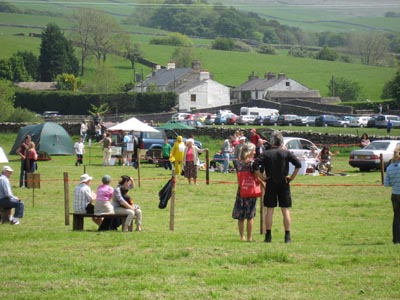 A fancy dress parade, where parents get to dress kid's up in decorated prams and boxes: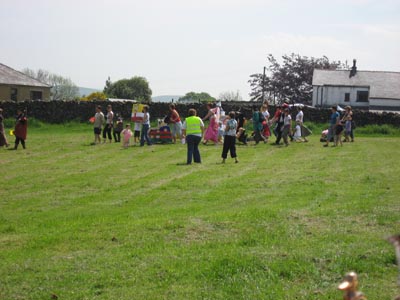 Why you should never wash your hair using Hortons water supply: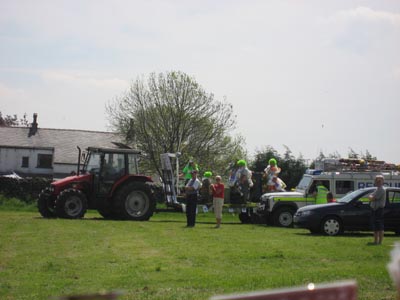 Duck woman still in search of some water: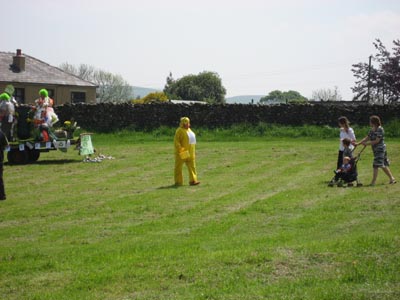 A bird of prey sat on a roof: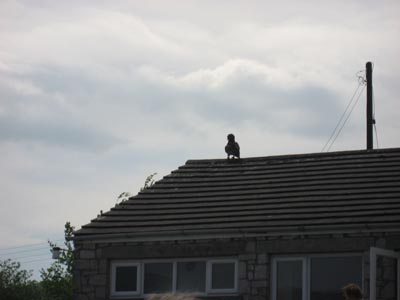 Same as above but including man with comb-over: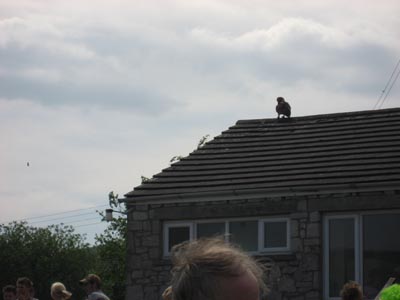 I have no idea what I was trying to take a picture of: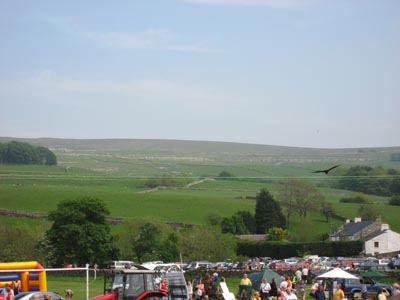 A woman dressed in tin cans and plastic bags…..it takes all sorts: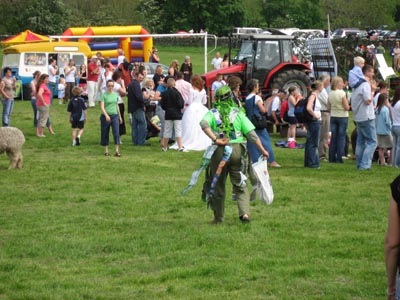 A vuture flying towards a man with a very hairy back: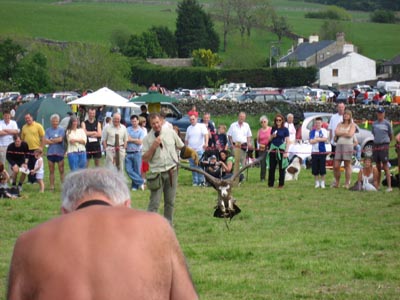 The vulture contenplating the next move: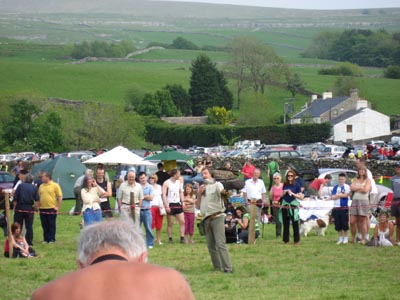 The vulture goes in for the kill, possibly needs some hair for its nest: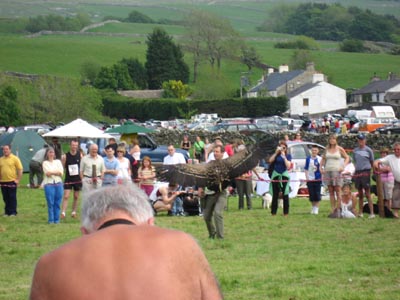 Another bird, possibly an eagle?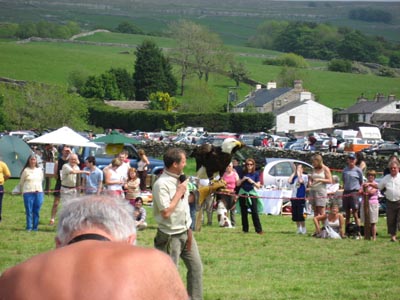 Fell runners about to set off: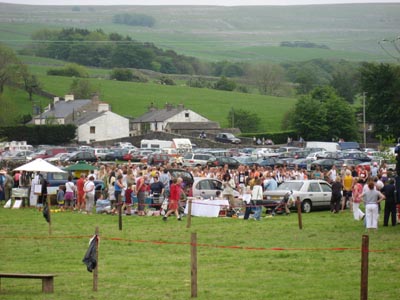 And there they go: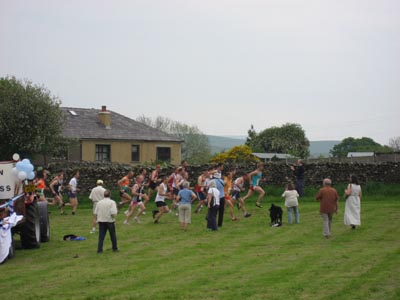 And a bit more: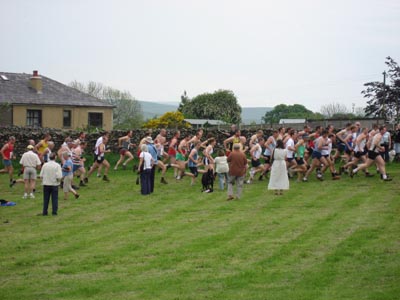 And the stragglers at the back: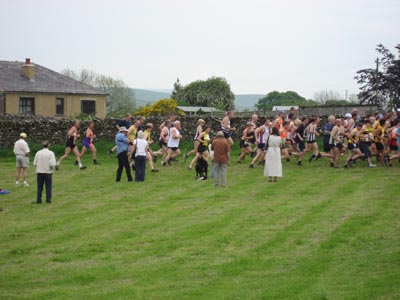 Some strange creatures: (The ones in the pen)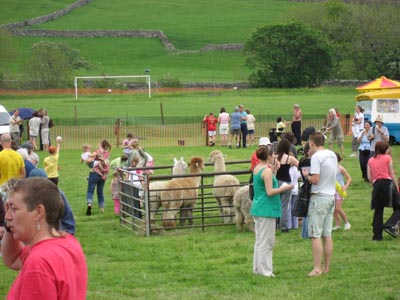 They are called "Alpacas"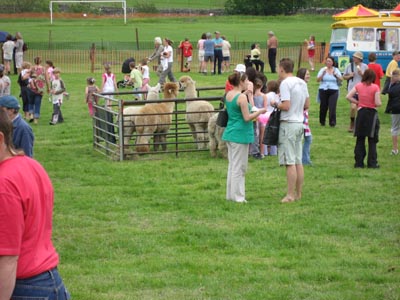 I may have the spelling totally wrong, they look like Lamas…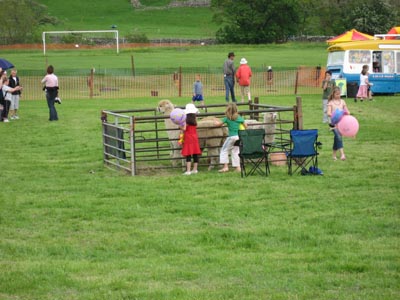 Cheeky: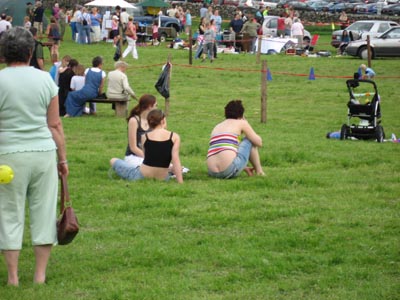 Duck woman still looking for water, she'll find nothing in there apart from tasty cakes and soft drinks: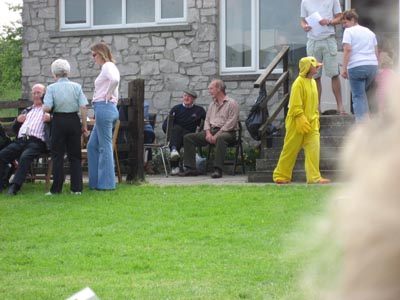 That brings to an end my pictures. I have been told that the duck woman did eventually find some water.
Receive Free Email Updates When A New Entry Is Posted. Join Them!
Comments