At Last – A New Desk!
Long time readers will know that I liked to have a good old moan about my office desk and chair. You'll be pleased to know that on Tuesday, my new Desk and Chair finally arrived!
It took 6 hours of flatpack hell, but I eventually got everything up and running and you can see the difference below.
The Old: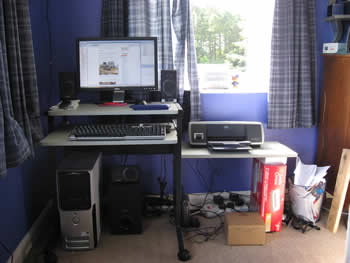 The New: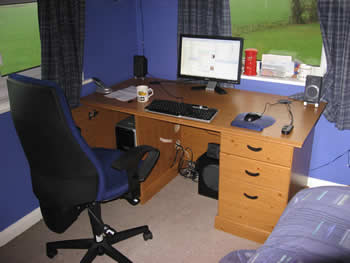 The new one set up is great, I actually have somewhere to put my legs! 😉
The only downside came when I stepped back to admire the work and tripped over the printer that was still sat on the floor behind me – I had forgot to find somewhere on
the new desk for the printer to live 🙁
Receive Free Email Updates When A New Entry Is Posted. Join Them!
Comments
7 Responses to "At Last – A New Desk!"