A different slant on resale rights products
This week I am going to be looking at ways to profit from products that come with resale rights, mainly e-books and software.
I know for a fact that a lot of you reading this will sell products with resale rights, some of you may have even created your own product that is currently "out there" floating around cyber space.
What I am going to try and do in this newsletter is get some feedback from you, and discuss different ways of making products with resale rights much more profitable for the author and for the seller.
This actually all started last week when I sent out an email to you promoting the new Audio Video Riches membership website, in the email I said this:
"the e-Book that has sold over 1,000 copies since 2005 can be yours, complete with private label rights."
If you missed the email I decided to grant private label rights for my Basic HTML e-book to anyone that bought the product via my link, but that isn't what I want to focus on today, what I want to focus on is this part of the sentence:
"sold over 1,000 copies"
The above statement really got me thinking, the book may have sold over 1000 copies (it comes with resale rights and I'm sure lots of you will sell it) but what do I get from those 1000 sales?
1. I MIGHT get a click back to my site
2. I MIGHT get the reader to sign up to my newsletter
3. I MIGHT if I'm very lucky make a sale on some hosting via my affiliate link
But as you can see there are a lot of "Might's" in there, wouldn't it be great if we could find a way to change all of those "Might's" to "Will's" – particularly the first two points. I think that I have discovered a way to turn the first two "Might's" into "Will's".
1. I WILL get a click back to my site
2. I WILL get the reader to sign up to my newsletter
I have given these a lot of thought over the past week and I firmly believe that there is an easy way to do this, not just with your own product with resale rights, but with ANY product that is already out there on the market.
However before we all get too excited I do need your help, I have added a few simple poll questions below and I would be delighted if you could help me by answering each one!

Loading ...

Loading ...

Loading ...

Loading ...
Thanks for filling out the poll's, I will keep a close eye on the findings and I will give out some more information hopefully in my next newsletter. I think this could be huge and I would love you to be involved.
As always please feel free to add your ideas or suggestions in the comments section, I always read all of the comments and I will do my best to reply.
Thanks again,
Regards,
Dan
My PLR Software Project – Update
Hello everyone, welcome to another newsletter. This week I am going to give you an update on my new 2007 PLR project. You will remember that I wrote an article about this a few weeks ago, if you missed it then you can scroll down the page and it should still be there!
To go over it briefly I described how I was planning to make money using private label software products, I went over how I planned to re-brand and promote the products.
Since I wrote the article things having being moving along nicely and I have had a few new ideas to throw into the mix as well! In this weeks newsletter I'm going to look at these new ideas and how you could implement them into your own business.
With the rather long introduction out of the way let's get on with it.
You will remember one of the main things I talked about in my last update was re-branding the software with a new name and new software box. I have decided not to re-brand every piece of software (that's over 20 titles!) mainly because of time and cost constraints. So I have chosen 8 of my favourite software titles from the software gold club (the place that provides me with the PLR software!) and set about re-branding them, hopefully all of the boxes will be ready by this time next week. Here's a sneak peak of one of the boxes, does anyone else think it looks like a solider humping the lock ness monster? 😉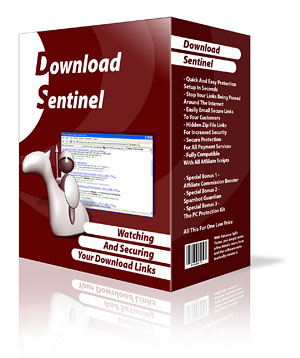 Once the software has been re-branded I am going to sell all of the software titles from one central site, I have now bought a domain for the site – www.elpassosoftware.com
The El Passo Software site will be a spin off from my El Passo Books site. The El Passo Books site gets around 300 visitors per day so I am going to use the El Passo Books site to drive traffic to my new Software site. I will also be using this blog to link to the software sites, so hopefully I will be able to use the existing traffic from my Blog and Passo Books site to drive visitors to the software site.
One of my new ideas is to give away free software – yes FREE software! Not only will the software be free but it will also come with resell/giveaway rights. The software that I give away for free will promote my software site, as well as the software gold club affiliate program.
However, I won't just be giving out download links. To receive the free software, visitors will have to give me their email address and will then receive a special offer on a "mega software package" that I have been hiding away! It's the same principal as my free "Making of Auction SOS" e-Book.
Give away something free and use that free item to drive traffic to your website where you are selling high ticket items. As I said earlier this is a dead simple concept that any of you can use. I am using private label software as a viral tool to promote the "premium" software that will be sold on my new website.
You don't have to use private label software, there are literally thousands of resources out there for you to use, just do a search on google for private label and you will see what I mean!
That's all for now, I hope you found some of the information useful. As always feel free to ask any questions or leave a comment! Also if you have anything that you would like me to write a newsletter on do let me know, I'm always on the lookout for new subjects.
Regards,
Dan
My PLR 2007 Project!
Hello everyone and welcome to my first newsletter of 2007. I hope you all enjoyed the festive period and didn't eat/drink too much! For some of you this could be the first time you have come across my newsletter so I'll give you a very quick run through of how it all works.
I usually send out a newsletter every couple of weeks; I cover a lot of subjects including ebay, e-books, software creation, web design, script reviews and general Internet marketing subjects. I also accept requests from readers, so if you have a subject that you would like me to cover please get in touch with me, there is a link at the top right of the page. You can also view my archived newsletters by using the links on the right of the page.
So with the introductions out of the way, let's get started with my first newsletter of 2007 🙂
In this edition I am going to layout my plans for PLR profits in 2007. PLR as you will probably already know stands for "Private Label Rights" and stripped down to the bear bones, it means you can take a product/e-book and package it up and sell it as your own work.
You will find PLR packages and public domain material all over the Internet, all waiting for you to come along and transform it into a new e-book or product. The current trend seems to go something like this, I'm sure this will sound familiar:
"Create an e-book with resale rights from PLR material to promote your own high end products"
I don't have a problem with the above statement, it is 100% true and I know that the method works. I have been using it for the past two years!
However, lets break it down into two sections, section one looks like this:
"Create an e-book with resale rights from PLR material"
All sounds good so far doesn't it? As I said earlier PLR packages are widely available on the Internet, you can get quality PLR articles for as little as $50 with instant delivery. So within a couple of hours you could have already put together a mini-report or e-book from your PLR material – so far so good, but let's move onto the second part of the statement:
"to promote your own high end products"
This is where things get a little bit more complicated. How many of us don't actually have a high end product of our own to promote? Without a high end product to promote in the PLR report you have just created, the method is flawed. Sure you may sell a few of your reports on eBay for $2 but this isn't going to pay your monthly bills, you could try and use your PLR report to sell someone else's product as an affiliate but that means sharing the sale with someone else – having your own high end product is vital.
The problem with high end products is that they usually cost an arm and a leg to create. E-Books are not too bad if you are fortunate enough to be knowledgeable about an interesting subject, you could write a 70-page e-book revealing all of your "secrets" and get away with putting a $47, maybe even a $97 price tag on it, but software is a different matter.
I know first hand how costly it can be to create a high-end software product; I tried it myself last year with my Auction SOS! Software. It took months of planning, developing and testing before it was ready for public release, not to mention the cost of the graphics and sales page design. By the time you have finished you are looking at well over $1000 before you can even start to sell the software, even with that cost I used the tried and tested method above (e-book with resale rights to generate sales of the high end item) and I quickly turned over a profit.
Just a side note, if you want to take a look at the viral e-book I used to promote the high-end software you can download it for free at the location below:
http://auctionsos.com/report/free/
But as I mentioned before, the initial cost of creating the high end product can be a massive turn off. This is where my 2007 idea comes into it's own!
Over the Christmas period I spent quite a lot of time researching not PLR reports or e-books but PLR Software. For me PLR Software would solve the problem a lot of us have with creating high end products to sell from our PLR e-Books. PLR Software means that you can take software titles and totally re-brand them into your own software.
After a lot of researching I came across the Software Gold Club, they give you a brand new PLR software product and e-Book each month. That means that they give you both the PLR e-Book and the high priced backend item as well!
You can see an example below, please download the free e-Book and checkout the contents. Notice how it is promoting a high end product; the product is actually one of the PLR Software titles that I am now able to sell.
Download the "Boost Your Traffic" e-Book
I only joined the club a few days ago so there is still a lot for me to discover, but my "battle plan" so far is this:
1. Re-brand the PLR software and turn it into my own product range. This will include renaming the software and creating new graphics and sales pages.
2. Create a website that will sell all of my PLR software products; with a new PLR software product added each month.
3. Use the PLR e-Books provided by the software club to promote the site and the software. I will sell these e-Books on eBay and give them to my mailing list – if you ask nicely!
4. Promote the software club affiliate program via the new website and the PLR reports. They offer monthly recurring commissions so hopefully that will bring in some residual income.
So far I am still on stage 1, but I have high hopes for this project. I have always wanted to have my own software range so I really couldn't resist giving this a try. I will of course keep you posted on my progress and let you know how everything is going.
Hopefully this weeks newsletter will have got you thinking about your own back end products. I would love to hear any comments that you have on this project, do you think it will work, what could I do differently?
I always love to hear your questions and suggestions (that rhymes….) so feel free to leave a comment, I DO read all of them.
Regards,
Dan
Finally, after almost 6 months of waiting Auction SOS! is available to the general public.
Today, on August 1st we launched Auction SOS!, don`t miss out on the Action grab your own copy of Auction SOS! today:
Greetings everyone, I have just managed to get you a brand new Auction SOS! screenshot, this is most probably the first time you have ever seen Auction SOS "in the flesh" so I would love to hear your comments:
Keep an eye out for the next SOS! update. I will be revealing the release date and time, I will also have some huge news for those of you that have asked about the affiliate program!
I am now going to answer a few more of your Auction SOS! questions:
1. Will it be able to search all worldwide sites at once for a specific item?
Auction SOS! can search ANY of the worldwide eBay sites. Within seconds you can find out the most popular items from every eBay site in the world, from Italy to India – the choice is yours!
2. Is it easy for a beginner to use?
When we designed Auction SOS! we tried to keep the interface as simple as possible (as you can see from the above screenshot). We didn`t want Auction SOS! to be one of those software titles that you install, run it and then find you need to spend the next 2 months learning how to use it!
Auction SOS! is "Pick up and play" software, that means as soon as you install the software even a novice PC user can begin benefiting from all of the features straight away, there is virtually no learning curve. We have tried our best to keep everything as straight forward as possible, we haven`t filled Auction SOS! with complicated features that you will never use – we know that isn`t what you want!
3. Is this just another one of those low budget softwares?
Auction SOS! is anything but "Low Budget" software. Anyone that has been following the SOS! updates from the begining knows how long SOS! has been in development for – almost 6 months!
Hundreds of hours have gone into the software, including research time, development and testing. We also have some great features planned for the future so watch this space!
4. When I buy it, do I have to pay for future updates?
NO! Is the simple answer 😉
When you purchase Auction SOS! all updates (no matter how big or small!) are available free for 2 years after your purchase. Although we have some great updates in mind we are always open to your suggestions, Auction SOS! is your software, if you want a feature added then you can let us know!
I hope that has answered a few more of your questions, sorry if there are a few typo`s thrown in there but I`m roasting in here and I need to get outside!!!
If you want to comment on the screenshot or would like me to answer some more questions, as always please leave a comment and I will do my best to respond.
Dan
P.S. I have been pestering one of my SOS! testers to make you a quick video showing Auction SOS! in action, so hopefully I will have that available for download soon 😉