Top Secret 2007 Project Update – Part 2
Hello everyone,
The more observant amongst you will probably remember this post I made a
few weeks ago:
https://elpassoblog.com/a-different-slant-on-resale-rights-products/
Well I'm happy to say that everything is progressing very well so far. I did some small time testing on the method I am using in this top secret project earlier this week and it resulted in 153 brand new, highly targeted mailing list members and because of how the system works, that number is now growing on auto-pilot each and every day.
I know pretty much everything you see these day's claims to run on auto-pilot but I can assure you that this method actually does! I have already shown the
system to a very small group of people and they are getting very excited as well!
The great thing about this project is that you are not going to be going out of your
way to implement this into your existing business model. My system takes what
most of you already do (judging by the poll results in my first post) and simply
expands upon this to make it much more profitable.
I can't give away too much information at this point as I am still very much in
the testing stages of the project, but here's a very sneaky screenshot that
should wet your apetite!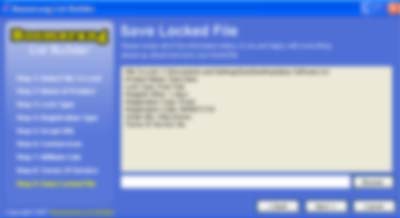 I'll keep you posted.
Reagrds,
Dan
Receive Free Email Updates When A New Entry Is Posted. Join Them!
Comments
2 Responses to "Top Secret 2007 Project Update – Part 2"