Money Saving Tip: Home Study Courses
Not really a "proper" blog post today, but I couldn't resist posting a picture of my latest creation. I personally feel it's a great way to save money on a camera tripod and to get some more use out of those expensive home study courses we all buy!
Allow me to introduce you to my highly professional "Home Study Camera Tripod" 🙂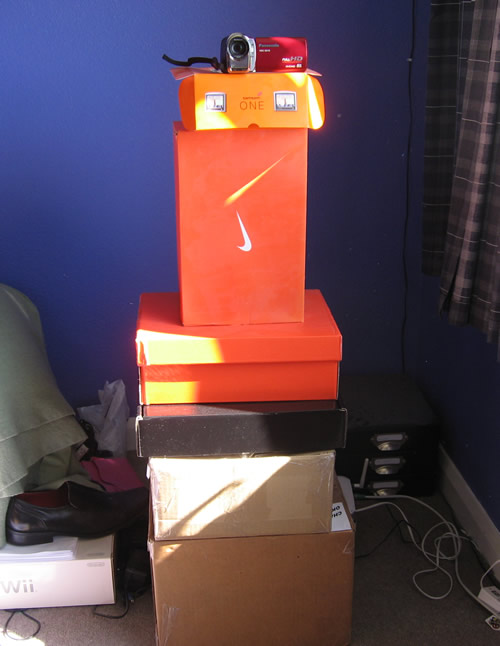 Receive Free Email Updates When A New Entry Is Posted. Join Them!
Comments
7 Responses to "Money Saving Tip: Home Study Courses"